Archive for October 2009
22-10-09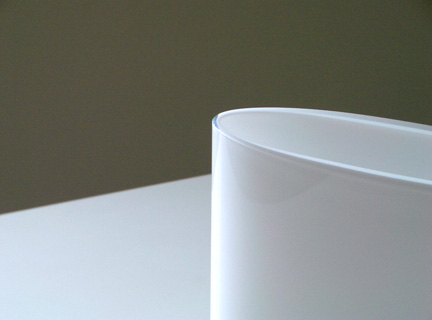 Yesterday's post at iainclaridge.net about Tapio Wirkalla's bottles made us think of this vase.
18-10-09
This conversion of a deconsacrated church into a market hall and cultural centre is not what you would expect, unless the project was conceived by Jean Nouvel.
14-10-09
This white steel sculpture of a boy playing with a frog will remain the symbol of our first trip to Venice.
04-10-09
Chauncey: a simple-minded font, grown up in the backyard of a lovely little mansion.